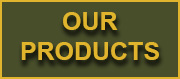 ---
---
Storage Sheds
---
Carports
---
Multi-Purpose Buildings
---
Wood Portable Storage Buildings Plus!
---
Metal Buildings
---
Yard & Garden Structures
Custom-Built Wood Storage Buildings
Conestoga Builders offers several choices in custom-built wood storage buildings. These are not Rent-to-Own models.
For more information on each, click on the pictures below:
Our Bridgestone model is an economical home quality two-story multi-purpose building that makes a great storage building, garage, barn, workshop, cabin, or guest house.
For more information, click on the image.

Another economical two-story storage building, workshop, cabin, barn.
For more information, click on the image.

The Strawberry Ridge is an ideal upscale storage building for either a garden or gate house, home office, weekend retreat, pool house or workshop.
For more information, click on the image.

The four-part gambrel roof is a handsome design that is sure to please those of you who are looking for both charm and function. It comes in width from 10' to 16' and sidewall heights of 4' to 8'. For more information, click on the image.

Includes a handsome porch with storage area overhead, nine light steel clad entry door (optional French doors are shown), architectural shingles, window, under the eve vents with enclosed soffits, ridge vent, and half oval vent. Optional items are French doors, shutters, window box, and lattice.
For more information, click on the image.

Traditional Southern charm with gable roof and many options. Customize according to your needs.
For more information, click on the image.

An attractive storage building of traditional design suitable for any setting.
For more information, click on the image.
---
Save on our Everyday Low Prices!
Plus, because our built-on-site models are tax inclusive
you save an Additional 7%!

Plus, Free Metal Roof Upgrade on Wood Models except Eagle Ridge!
Normally $4/sq. ft.

BBB A+
(Better Business Bureau A+ Rating)

HAVE PEACE OF MIND with our
Professionally, Custom-built Garages & Storage Buildings.

We are Insured and State Licensed!
Verify our state license HERE .

If you would like a salesperson to contact you, please click HERE .

Our high quality buildings are custom-built, on site, by construction crews
that meet Conestoga Builder's superior standards.
Unlike our competitors, our wood sheds include 3⁄4" pressure treated floors
with cap blocks, vents, hardware and roofing felt
included as standard equipment at a savings of hundreds of dollars.
Concrete slab available for all models.

FOR INFORMATION OR TO PLACE AN ORDER
CALL 678-576-6852

For installations outside the metro Atlanta, Georgia area, click HERE .

NOTE: For our Rent-to-Own buildings, click HERE .
---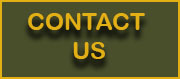 ---
Conestoga Builders Inc

Conyers/Covington:
1265 Access Rd
Covington, GA 30014


Kennesaw/Marietta:
1628 Cobb Pkwy NW
Marietta, GA 30062

Phone: 404-538-9566
E-mail Sales: Here
OFFICE HOURS:
Mon.-Fri.
9:00 am - 4:00 pm


Models Open 24/7
Literature Available
---

---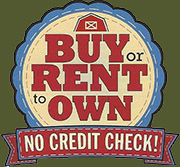 ---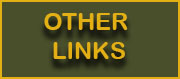 ---
NOTE: Conestoga Builders, Inc. does not do pillars, posts or piers. All prices are subject to change without prior notice. Jobs more than 25 miles from our lot may be subject to a travel surcharge. All sizes are approximate. Credit card purchases are subject to a surcharge.
© 2004-2021 Lehava Enterprises, LLC